Spiritual direction is for an individual who desires an integrated relationship with God through contemplative rhythms such as prayer, silence, and reflective questions.
---
Do you want to experience congruence between biblical head knowledge and a deeper participation with the Divine's intimate invitations?
Spiritual direction is for an individual who desires an integrated relationship with God through contemplative rhythms such as prayer, silence, and reflective questions.
As a Christ-centric spiritual director, Bekah's primary role is to depend on God as the ultimate Director. In order to effectively co-journey, listen, and illuminate the Trinity at work in the life of the directee, she brings congruence between scripture, Jesus' humanity, and the mysterious work of the Holy Spirit.
During a 60-minute spiritual direction session (virtually or in-person) a directee has ample room to be heard, process, explore, confess, re-define faith language, pray, and rest in a God who sees, loves, and is FOR her.
Wherever you are on your spiritual journey, I'm here to accept you, illuminate how God is with you, and offer grace and space!
Individuals often seek spiritual direction because they are looking for a safe space to process what they believe about God with someone who is trained to notice and affirm God's illuminating invitations and guide them to experience God on their own.

Perhaps you find yourself drawn to direction because you need to process or "talk it out." Perhaps you need to be heard as you say aloud what you cognitively believe about God, while redefining the truth of who He is, in the safe company of a director.

A director is present to co-journey from a side-by-side posture and never from an elevated or superiorly spiritual place. A directee benefits from a director who points them to Jesus, truth, and the mysterious work of the Spirit.
Compassion is at the core of direction. Whether you find yourself in the wilderness or in abundance, grieving or celebrating, spiritual direction can be especially comforting when at a crossroads, stepping into the unknown, or desiring an authentic, integrated faith
If you are hungry for the Really Real, spiritual direction is a natural next step.
Counseling is a path individuals choose to deepen their psychological, individual and/or relational integration with mind, body and spirit.
Spiritual direction is a journey individuals choose to deepen their spiritual integration with mind, body and spirit.
During a 60-minute spiritual direction session (virtually or in-person) you have ample room to process, wrestle with, and receive from a God who sees, knows, and is FOR you.

This is your time to go deeper with God. As the spiritual director, Bekah simply co-journeys with you as you seek greater intimacy with the Divine.

For your session, she encourage you to find a quiet spot in your home, light a candle, and anticipate how the Trinity will direct your time. You need only to show up and be present to their presence.
If you are drawn to receiving spiritual direction, let's set up a complimentary 30-minute phone consultation to hear more about what you are longing for in this season. If spiritual direction is a good fit, we can further discuss virtual or in-person logistics and cost.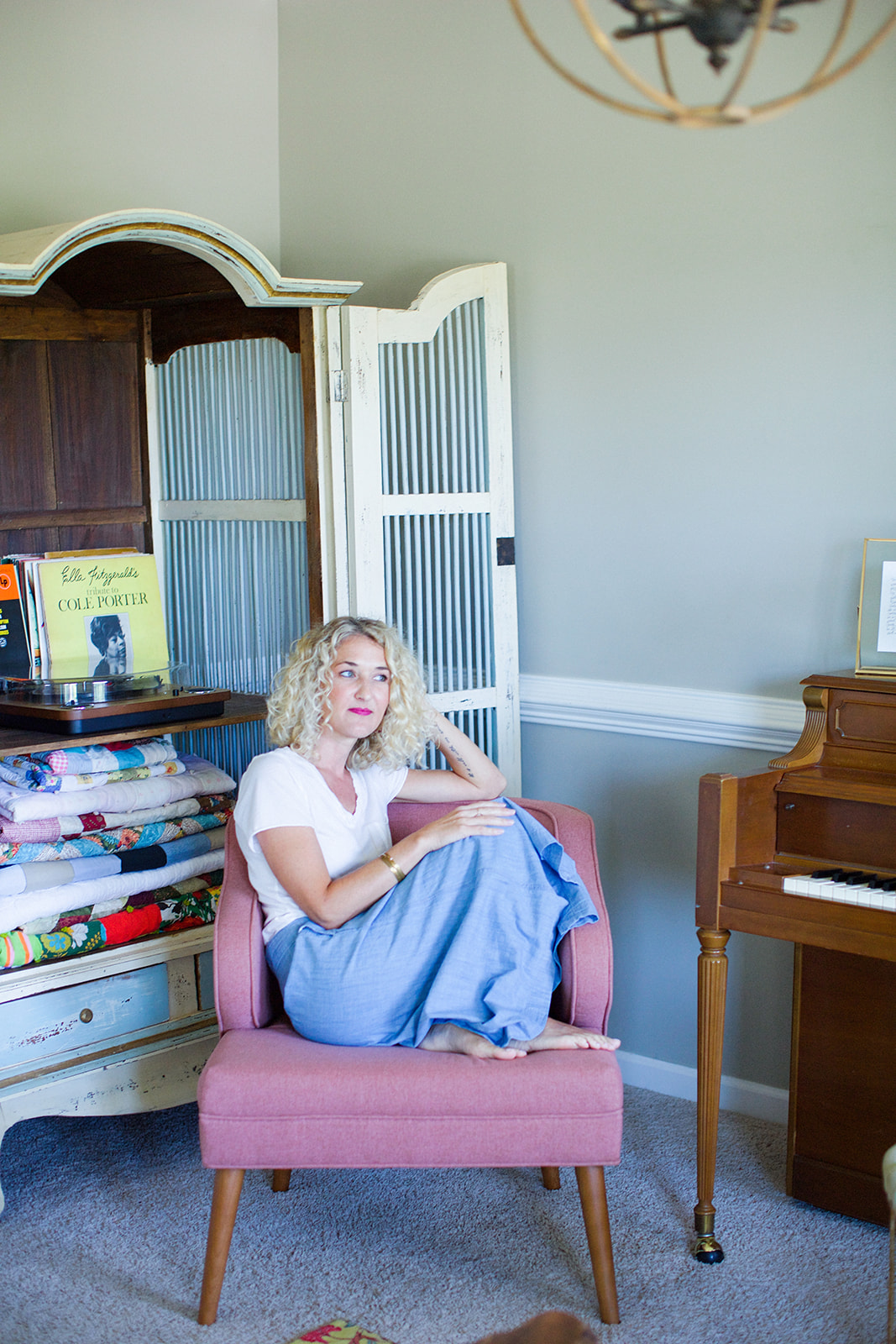 The first time Bekah heard about Spiritual Direction, the stubborn soul in her thought, "Uhhhhh, I don't need anyone to DIRECT me, thank you very much." Yet, what she has found to be true is that spiritual direction is the first place she felt free to bring her spiritual questions, desires, and longings for MORE of God. It was through direction that she fully experienced the unconditional love of God, with the gentle guidance of her director. Once experiencing direction, she sighed a huge exhale of relief and has found herself at home offering and receiving spiritual direction ever since.

In 2017, Bekah founded Pasture Experience, where gatherings originally met in the Spring Hill Antique Mall. She went on to shrink Pasture to become intimate retreats held in their cozy living room on a bi-annual basis.
During a gap year between Year 1 and Year 2 of Spiritual Direction Training, Bekah completed the 19th Annotation under the supervision of a spiritual director. The 19th Annotation, also known as "retreat in daily life," was developed by St. Ignatius Loyola to help people deepen their relationship with God through the Spiritual Exercises. The Spiritual Exercises originally started as a 30-day retreat and are now offered as an eight-month program that includes prayer, meditation, and scripture readings of the life of Jesus. This experience drew Bekah toward the humility of Jesus, his on-the-floor posture, and heart for the poor in spirit, which solidified her passion for offering direction even further.
Bekah completed her training as a certified Spiritual Director from Sustainable Faith, School of Spiritual Direction in 2020 and loves offering direction to individuals (in-person and virtually) and in a group format through Pasture Retreats in her home, and in the hometowns of Pasture Retreat Alum.
Bekah's heartbeat is for those who feel unseen, who are in ministry, or coming out of church ministry, for women who are bravely stepping into healing and wholeness in their marriage, and for pioneers who desire to confidently listen and know God's voice in a sea of many voices. Bekah takes an unconditional approach as a spiritual director as she nurtures all parts of humanity. That said, your grief, passion, possible cursing, and uncomfortable experiences don't scare her at all. In fact, she welcomes all of you.